avariciousgatsby replied to your post

:

avariciousgatsby replied to your photo: LOOK AT…

"DEEEEEEEEEP DEEEEEEEEEP DOWN UNDERNEATH ALL OF THE RAGE AND BLOODLUST."

"):… Can I change your mind with fresh bread and wines??"

FRESH BREAD AND WINE FIXES EVERYTHING—- /shot

"The traditional dishes of Montenegro's heartland and its Adriatic coast have a distinctively Italian flavour which shows in the bread-making style, the way meat is cured and dried, cheesemaking, wine and spirits, the soup and stew (čorba) making style, palenta, stuffed peppers, meatballs, priganice, raštan etc."

I am going to say that is a quick and fast way to his heart. /killed

Ohoho— I bet that's how he got Cilly. Just left a trail of food and waited for him to follow— /SHOT

Zorzi was greeted with this face:

/CHOKE

"WELL AREN'T WE AN ADORABLE LITTLE KITTY??" /KILLED

AS ADORABLE AS A MISSING ARM.

/killed

Vampire!Zorzi just…between Martin and Vasilje does not have a very good (un)life—
Poor Zorzi. he thought being a vampire would be fun.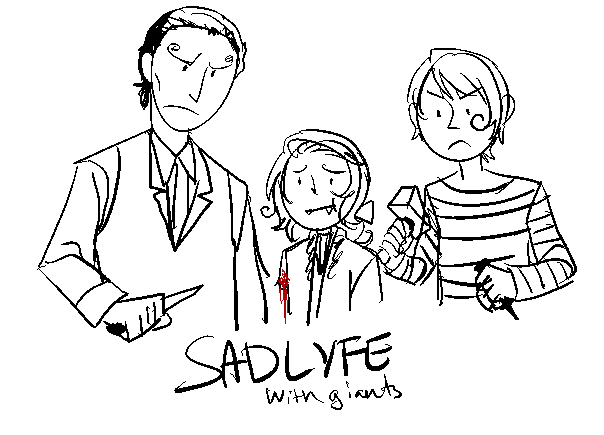 Evidently not. Oops forgot Cilly's curl, oh well— /shot